Veelzijdige Banner Display Stands
Stijlvolle bannerdisplays maken een verschil in optimale gebruikservaring en professionele presentaties
Ik wil de makkelijkste, modulaire & meest flexibele bannerdisplay
Onze veelzijdige Banner Displays zijn zowel modulair als flexibel inzetbaar volgens beschikbare ruimte:
Variabele breedtes & hoogtes

Enkel- & dubbelzijdig te gebruiken

Eenvoudig aanpasbaar & up te daten

Linkbaar tot één naadloze wand

Creëer een hoekstand, rijstand…

Diverse accessoires voor LCD scherm, produktplankjes…
Hoogste productbetrouwbaarheid – Stabiele basis – Wisselbare fotobaan – Vlotte handling zonder gedoe
De eerste Roll Banner die gelinkt kan worden
The Link²  allows for unlimited banners to be seamlessly joined together creating professional, promotional and exhibition backdrops.
Also, each Link² banner stand has interchangeable graphic capabilities, so for the first time customers can now change their own graphics with no fuss.
This means that customers can use LINK² hardware indefinitely.
Other advantages include
– a patented tension system that aids graphic alignment on uneven floors,
– integrated LED lighting and
– a flexible panel option making it ideal for shell schemes
De meest veelzijdig en innovatieve bannerdisplay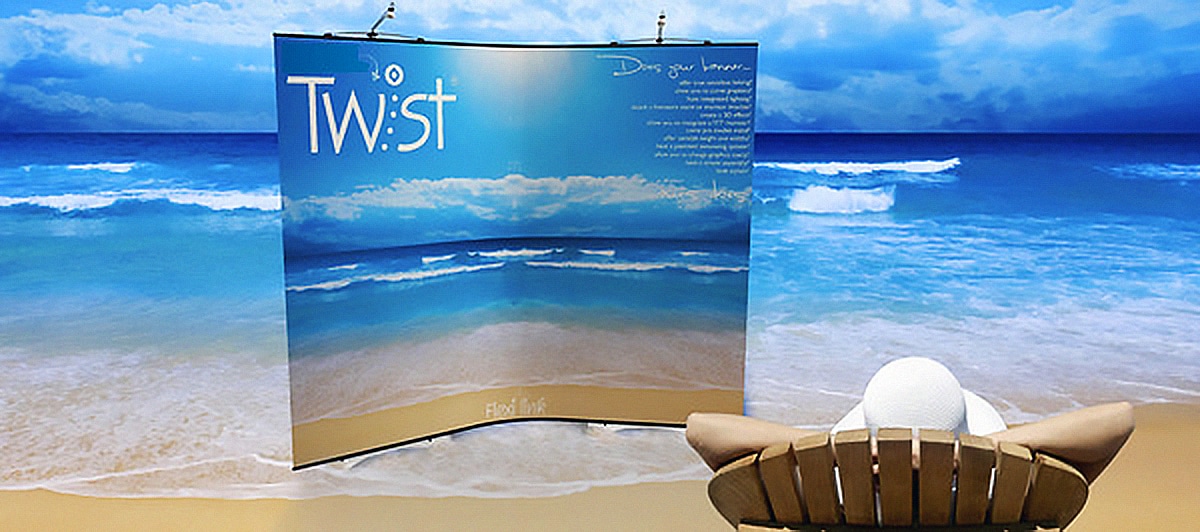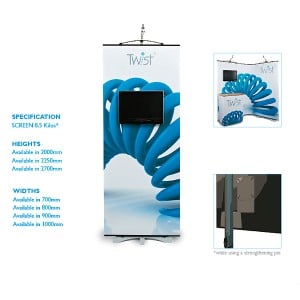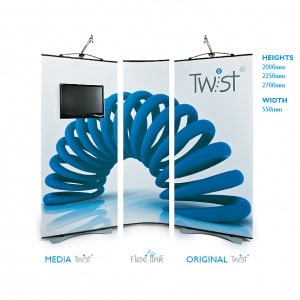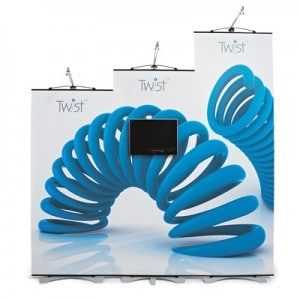 diverse breedte / hoogtes

– Flexible
– Portable
– User-friendly
– High quality
The most versatile
Fabric Banner Display
An elegant solution to hang your banners from the ceiling, mount them on the wall of have it standing on the floor.
The system is completely modular, an eye-catching communication.